The title pretty much speaks for itself.
I'm just going to give some of my thoughts on the announced films coming from the Marvel Cinematic Universe.
Okay, I'm very intrigued by this. Comic and non-comic readers pretty much know what went down in Marvel's
Civil War
event. Heroes were divided, lives were lost, and it greatly impacted the Marvel Universe. That's what I'm expecting here. And if I have to take a guess, especially after viewing the trailer of
Avengers: Age of Ultron
, a major fall-out is gonna happen between Tony Stark and Steve Rogers (and most likely the other Avengers as well).
The Master of the Mystic Arts.
The Sorcerer Supreme.
This film has been long overdue. I've read more than enough comics involving
Dr. Stephen Strange
to really like the character and his supporting cast. I'm hoping that we'll see the lovely
Clea
and faithful servant/friend
Wong
, as they're pretty important. When it comes to which villains I'd like to see, I'm hoping for the likes of
Baron Mordo
, the
Dread Dormammu
,
Dark Sorceress Umar
, and maybe the fearsome demonic entity
Zom
. An appearance by
Eternity
, the living embodiment of the MCU, would also be very welcome.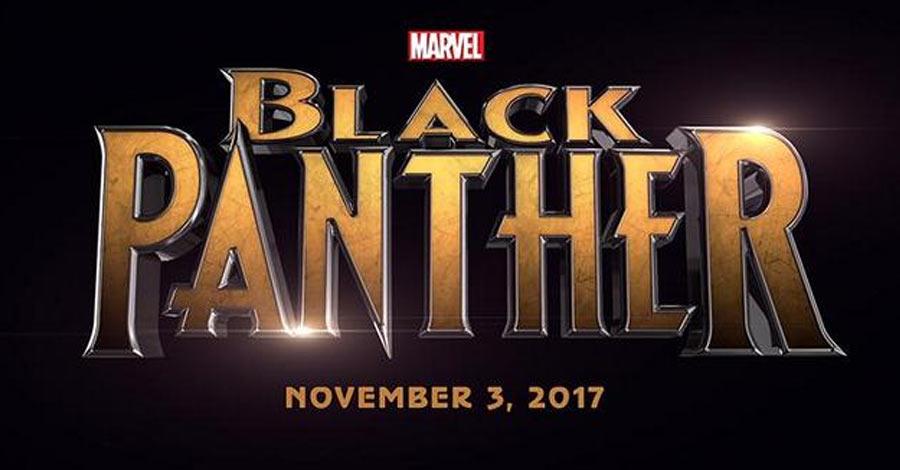 The King of
Wakanda
is finally going to get his own film! I've never been a true fan of
T'Challa
, but I actually do like him. The film has a lot of potential, especially if the rumors involving
Andy Serkis
taking the role of
Ulysses Klaw
are true. All in all, I'm expecting something along the lines of
Captain America: The Winter Soldier
. If that's the case, it's gonna be an awesome film!
Not much to be said. I really enjoyed the 1st film, so I'm hoping that the sequel will live up to my expectations. One has to wonder who will the antagonist be? And just as importantly, will we finally see the introduction of
Adam Warlock
? I guess we'll have to wait and see, eh?
I wasn't a big fan of
Thor: The Dark World
. Don't get me wrong. It had some good elements, but over all it could have been a lot better. It just felt like wasted potential. However, I'm willing to give the
God of Thunder
another chance. Besides, with a title like
Ragnorak
, I can't help but wonder if we'll see some of these characters:
Amora the Enchantress and Skurge the Executioner
Balder the BraveUlik the Troll Surtur, Fire Demon Lord of Muspelheim
Hela, Ruler of Hel Karnilla, the Norn Queen
Mangog
And with
Kevin Feige
stating that
Hulk
would be appearing in many of the other Marvel films, a part of me is hoping for a
Hulk/Thor team-up
. I mean, who wouldn't want to see them smashing and bashing their way through hordes of enemies that could consist of monsters, demons, giants, trolls, and every other major/massive threat that the
Nine Realms
has to throw at them?! I'd definitely pay to see it!
Finally! We've got a female hero getting her own damn film! I like
Carol Danvers
, and I'm quite thrilled that she'll be getting her own movie. She's a beautiful, strong, intelligent, independent woman... who get's powers from an alien race that allows her to kick some major ass! I'll definitely be looking forward to seeing Carol in action.
Yes! I've been wanting a film involving the
Inhumans
or
Eternals
for a long time! I'll have to check this one off of my wish list. I'm expecting something big, something different, and something very cool. We've literally got an entire race of super-powered beings, an entire culture, to explore!
Here's my ideas for an Inhumans film. I can only hope that it will take a similar approach. It can take place either on another planet, or someplace hidden on Earth, or even on Earth's Moon.
The Inhuman Capital City will, of course be
Attilan
.
Anyways, I believe
the Unspoken
should be the reigning
King of the Inhumans
when the story starts. He is a very powerful, yet beloved King. He's very determined to protect his people and his kingdom, so he's not technically evil at all. He believes that he's doing the right thing for his people and the kingdom. Eventually, he comes into contact with
Thanos
, who offers him a choice.
If he aids
Thanos
(in either eliminating the humans of Earth, another civilization on another planet, or finding one of the Infinity Stones, or a combination of the three) the Inhuman civilization will be protected; If he does not aid Thanos, the Inhumans will face inevitable extinction and be considered an enemy to Thanos & his legions. It's "The Needs of the Many Outweigh the Needs of the Few" situation for the Unspoken.
That's when we bring in the other Inhuman characters. The two brothers,
Maximus
(not evil, but very cunning and a scientific genius) and
Black Bolt
, both of whom are in love with the lovely and strong-willed
Medusa
. We'll also bring in her cousin
Crystal
, the warrior-like
Gorgon
, the martial arts expert
Karnak
, the amphibious
Triton
, and the lovable teleporting dog
Lockjaw
.
Eventually, the group learns of the Unspoken's plan to eradicate the humans or the alien civilization (like I said, depending on the plot and location of the Inhumans). They immediately become fugitives in the very place that was once their home. And only together can this team of Inhumans stop the Unspoken from achieving his sinister goal.
In the end, the Unspoken is defeated and imprisoned in Attilan, with Black Bolt taking up the mantle of King. After playing a major role of saving Attilan from total annihilation, Maximus is heart broken when Medusa chooses his brother over him. This causes him to isolate himself from those whom he once close to, causing him to focus more on his inventions. It may also cause him to eventually become a future antagonist akin to Loki.
Your thoughts, guys and gals?
Out of all the films announced... this one has me the most excited!

Thanos...

The Infinity Gauntlet...

All of our favorite Heroes...

Words cannot describe how awesome this is gonna be!